>
Student Brownbag Series
Student Brownbag Series
The Brownbag Series is a graduate and undergraduate student-led initiative to further collaborations between disciplines. Meetings are informal and serve as a place to practice presentations, share information and soundboard ideas.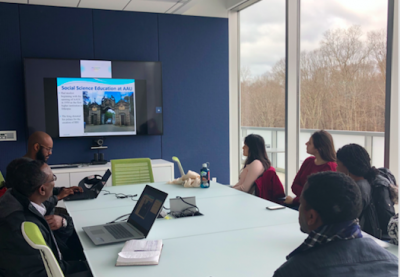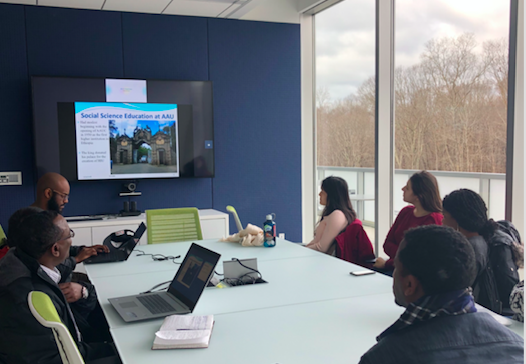 Spring 2020 Brownbag Series
January 2020 – Unexpected Rainfall
Fall 2019 Brownbag Series
September 2019 – First Brownbag in Fall 2019 semester!
Summer 2019 (No Brownbags)
Ethiopia Field Visit – The graduate and undergraduate students involved in the entire NSF PIRE: Water and Food Security in Ethiopia project were away in Ethiopia. Therefore, no Brownbag were scheduled during that time.
Spring 2019 Brownbag Series
March 2019 – Brownbag highlighting the potential summer field activities and tasks
February 2019 – Focusing on the undergraduate research
Fall 2018 Brownbag Series
To explore the topics discussed in more depth, you may click on the news post below for more information.
September 2018 – Brownbag Kickoff with Ethiopia Summer Field Visit Summary
November 2018 – Forecast Bulletin & Understanding Women Empowerment
November 2018 – Guest Brownbag Speaker: Dr. Abeje Kassegne Visits PIRE Students
March 2018 – Crop Yield Modeling and Precipitation Prediction Updates from Engineering Students
November 2017 – Site Selection Q&A with Social Science Graduate Students